No one wants to be stuck in the dead of summer with a broken air conditioner, or in the cold of winter with a broken furnace or boiler. That's why we're available any time of day to make your emergency heating and air conditioning repair and get your system up and running as quickly as possible. We'll show up on time, in uniform and ready to make your HVAC repair right the first time.
Welzig Heating & Air is on call, 24 hours a day, 365 days, making sure that the skilled assistance you need is always available.   There's no need to struggle with decreased performance from your air conditioner.   Even small aggravations, such as elevated sound levels, strange smells, or longer running times, are warning signs of larger issues and usually add up to higher running costs.   When you trust your cooling equipment to Welzig Heating & Air, we work to not only resolve pressing issues. but ensure reliability, efficiency, and longevity.   A thorough inspection often protects against degraded air quality, property damage, and premature system failure.   We work on all makes and models of air conditioners, and with every repair we tackle, our team of dedicated technicians earn your satisfaction.   Through exemplary customer service, ethical business practices, and exacting standards, Welzig Heating & Air provides superior solutions to homeowners across Boulder, Longmont, Louisville, Lafayette, CO & more.
Cleaning the debris that builds up on your filters will aid with the flow of air. When your air filter is clogged, your air handler must work harder to compensate for the blockage of air flow. In addition to driving up your utility bill, the reduced air flow through your heating and cooling system can cause your heat exchanger to overheat and shut off too quickly.    
Whether you're confronted with a minor maintenance issue, safety concern, or system failure, don't hesitate to call 303-678-5576 for expert assistance. 24/7 Emergency Service allows you to get the help you need, whenever you need it. For all repairs, we prioritize your best interests, providing the information, cost-effective recommendations, and honest answers that add up to greater value for your investment. Our experienced HVAC specialists are familiar with all makes and models, and focus on repairs that enhance the reliability and performance of your equipment. When the job is complete, rest assured there will be no mess, damage, or discarded debris for you to deal with, and your furnace will be ready to meet demand. At Welzig Heating & Air, we build on a reputation for excellence each time we answer a call for repair across Boulder, Longmont, Louisville, Lafayette, CO & more.
As the first Carrier Factory Authorized Dealer in the area, Nerthling's Heating and Air Conditioning is recognized for exemplary business practices, customer loyalty, and industry knowledge.  Our service team continues factory training, staying updated with ever-evolving techniques and technology.  We remain current with product development, qualifying us to identify equipment that accurately suits your needs and allows for maximum efficiency.  We install proven reliable systems with a track record of durability, in a variety of configurations, guaranteeing an ideal match to your expectations.  We specialize in the installation, service, and repair of air conditioning, heat pumps, furnaces, boilers, geothermal options, generators, air quality solutions, and ductless HVAC.
Vredevoogd Heating & Cooling invites you to research our good name. Read customer testimonials and call to discuss your service needs with our staff at any time. We provide service with minimal interruption to your home. We perform careful diagnostics and apply expert fixes for all your service needs. Because your HVAC system is essential to your home and a major investment, we encourage you to contact us for professional installation. We have 54 years of experience fueling our HVAC know how. Don't trust your heating and cooling needs to just anyone. Let Vredevoogd Heating & Cooling Grand Rapids MI handle all your HVAC maintenance and installation needs.
High-efficiency condensing furnaces (90% AFUE and above) are a bit more complex than conventional furnaces. The main differences between a conventional and condensing furnace are the heat exchanger technology used to extract heat from the combustion process and the method used to exhaust the combustion gases. In these ways, the furnaces are very different. The condensing furnace does not have a significantly more efficient combustion process than does a conventional furnace; both use gas burners with electronic ignition. The difference lies in that the condensing furnace has a more efficient heat extraction process after combustion.
Nerthlings Heating and Air Conditioning is proud to be rated as Erie, PA's leading heating and cooling company. We've been serving Erie PA and the surrounding areas for over 60 years, handling all of their HVAC needs. For furnace repair, furnace service, or a new heating system installation at your home/business, Nerthling's is the company to call if you want the job done right. We are also experts at AC repair, service & installation, as well as generator installation. Our other services include boiler repair and service, geothermal HVAC, heat pumps and ductless heating & air conditioning. To learn more about our high-quality HVAC services, give us a call today at 814-240-2297!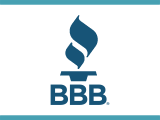 Read what our many satisfied customers say about Moncrief. We consistently receive 5-star reviews from both our commercial and residential customers. Moncrief's legacy of comfort and trust, as well as our great team and customer service are second to none. Contact us today to schedule an appointment or inquire about our Total Comfort Service Plan. Moncrief Heating & Air Conditioning is the company to provide the services you need in Roswell and Marietta. Call us at 404-350-2300.
Hii need you guys help! Once my thermostat drop below the set temp , my furnace does not turn on and I was wondering what's wrong with it. It happens mostly on cold nights. Sometimes I would have to go in the basement and turned the furnace power switch off then on and will come on once I switch it off then on.i also change the thermostat recently, so I don't think that's the problem
If you need a furnace repaired or an air conditioner serviced, we'll send a local technician out to diagnose the specific problem and recommend solutions for you and your family. There will be a diagnostic fee for the visit, and any specific repairs will be an additional charge. If replacing your system is the best solution, the fee for the diagnosis will be credited toward the purchase and install of a new system.

Service Experts Heating and Air Conditioning was founded with the determination of delivering customers with the most excellent heating and cooling practices in the industry. Since its inception, A-PLUS Service Experts Heating & Air Conditioning in Waldorf has been devoted to our area, offering the first class HVAC (Heating, Ventilation, Air Conditioning) products and services in the area. If you would like to more information about your regional HVAC leaders, simply dial us at 301-747-3140 or set up an appointment with us using our online form.
While there's nothing you can do to guarantee your air conditioner or furnace will never need repairs, there are ways to take better care of your system. Changing out the air filters every 3-6 months, making sure nothing is obstructing or interfering with the outside unit, and keeping all vents unblocked in well-used rooms will help keep your air conditioning and heating system operating efficiently.
Consequently, this water must exit the air handler—typically through plastic pipe or a drain tube. That drain tube goes directly outside, often terminating near the compressor, or to a floor drain or to a small electric "condensate pump" located by the air handler. Where a condensate pump is used, it connects to a 1/2-inch vinyl or rubber tube that exits outdoors or to a drain.
If you find yourself having a more traditional concern, we can help with that as well. Whether you're looking to upgrade to a more energy efficient system, require an emergency furnace repair, or need to schedule an annual appointment, we're here to help. We can tackle any issue or concern that you may have with your HVAC system. Our team will give you confidence and peace of mind when it comes to your HVAC system.
HVAC equipment is estimated to last about 15 to 20 years. Yet over the years, parts go out and need to be repaired. Heat sensors, exchangers, and ducts can become worn out. Air conditioning motors may need repairing from time to time. For repairs to your heating and air conditioning systems, and even general maintenance, let HomeAdvisor help. Enter your zip code and let us connect you with prescreened HVAC repair services near you.
AC air handler buzzing sounds. Do you hear a buzzing sound when you turn on the thermostat? The only thing that comes on in the house when you turn on the thermostat is the fan relay and fan in the air handler or furnace. Try switching the thermostat HEAT/COOL switch to OFF. Then switch the fan switch from AUTO to ON. The fan (only) should come on. If the air handler makes a buzzing sound, it probably has a bad fan relay or, more likely, blower fan.

When your heating system can no longer provide the heating efficiency you need we will recommend options for a replacement. We can supply and install your new furnace, ductless heating system, heat pump or other heating system and quality-check the installation to ensure it is working to manufacturer's specifications. You'll also have our Trane Performance Guarantee of 100% satisfaction with your new system, and a lifetime warranty on all workmanship.
When it comes to your indoor winter comfort, you should never settle.  A perfectly warm home is important to your daily life, and the performance of your heating system impacts the safety, air quality, and cost of keeping an enjoyable home.  Sky Heating & Air Conditioning protects your ongoing satisfaction with a diverse range of quality heating products and services, including new system installation, replacement, seasonal maintenance, and repair.  We work to improve efficiency, reliability, and safety, and deliver corner to corner temperature control throughout the rooms of your home.  With 24/7 Emergency Services, you're never left out in the cold.  Contact Sky Heating & Air Conditioning for heating service in The Dalles and Portland, OR, and we'll provide the exemplary customer service that sets us apart.
AC units and thermostats have built-in delay features when they're shut down and then repowered. The delay can be as long as 10 minutes. And, if you've subscribed to an energy-saving device from your local power utility, the unit can take even longer to reset. If you've installed the parts shown and reinstalled the disconnect block, repowered the circuit breaker, turned on the switch at the furnace, moved the thermostat to AC mode and lowered the temperature below the indoor temperature, and the unit doesn't fire up after 30 minutes, it's time to call a pro.
Furnace Repair Co